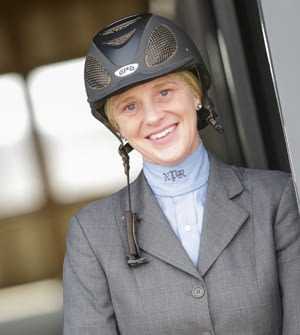 Nicole Parrill Crandell: Owner/Head Trainer
With over 30 years of experience of competitive showing. She enjoyed many successes under the watchful eye of such trainers as George Morris and Todd Minikus. Nicole had a highly successful junior career, and continues her success with her clients and their horses. She is a competitive yet compassionate trainer who takes great pride in harmonizing each horse and rider's needs and abilities. Nicole grew up in New Albany, Ohio just two miles from her current farm in Johnstown. She also graduated from The Ohio State University with a bachelor's degree in International Business. Nicole currently lives in Johnstown with her husband.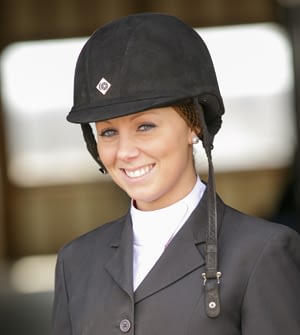 Jessica Borton: Assistant Trainer
Jessica started riding at the age of seven, and began showing not long after. She competed locally on the MHJA circuit with her pony, and earned numerous championships with him. She then purchased a green horse, and worked with him until they were competing competitively in the hunter divisions at the "AA" shows. She attended The University of Findlay and graduated with degrees in English Equestrian Studies and Equine Business Management. While there, she was captain of the Findlay's IHSA team and qualified for Nationals individually, and as part of the team. She also achieved individual success at Findlay by winning UF's Mini Prix, and Lake Erie College's High Performance Hunter Derby. Jessica takes pleasure in using her experience and knowledge to teach clients, and satisfy their horses needs. She currently lives in Delaware with her husband.
Kathie Frost: Assistant Trainer/HCET IEA Coach
Kathie rode locally in the Junior Hunters under Eli Scuri, followed by 7 years in California employed in various positions for trainers before returning to the east coast.  Working in Florida, North Carolina and Pennsylvania she was privileged to work for many leading trainers, including Tom Wright, Michael Matz, The Lenehans, Skip Thornbury, Don Stewart and John Barker.  Back in Columbus she began operating a small training barn out of Johnstown, working with several talented junior riders and accumulating many championships (including OHJA Horse of the Year) in the hunters and equitation divisions at both the local level and "AA" shows.  Additionally she spent five years coaching the Kenyon College IHSA team and most recently has been involved for three years in IEA, and helped establish the Hunters Court Team.  She thoroughly enjoys working with students and horses to find the best program for their needs. Joining Hunters Court in 2011, she continues to live in Johnstown with her husband.